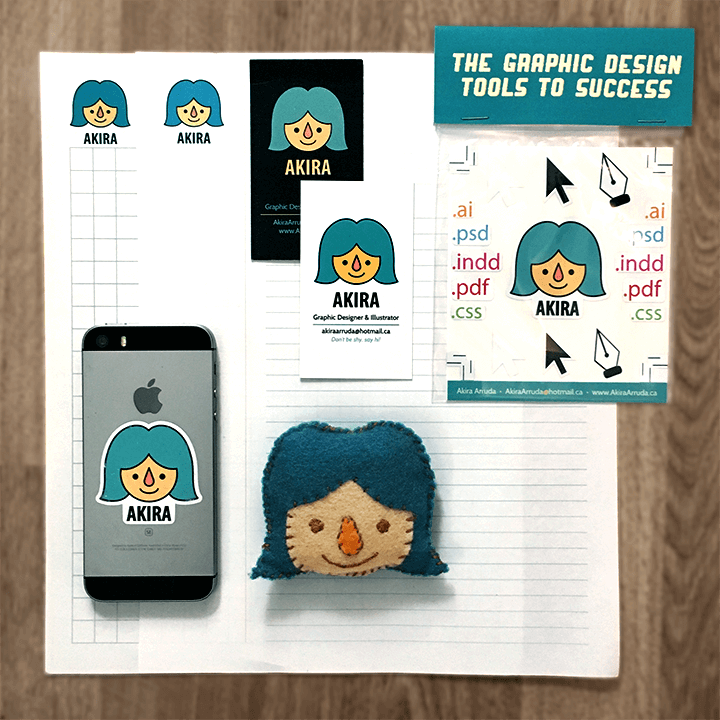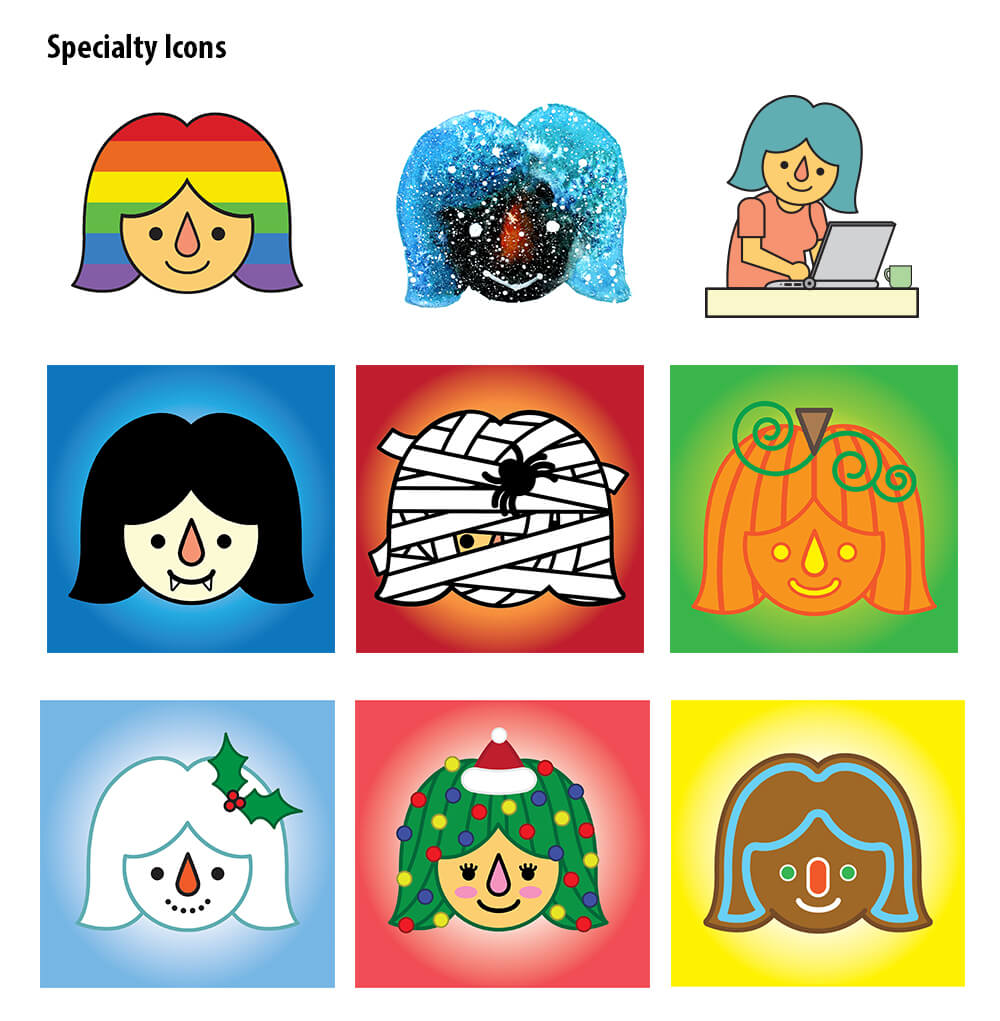 Personal Branding Case Study
I've been using this logo since 2012 now. It's been with me through my whole journey of being a freelance Graphic Designer. It's been on countless iterations of my resume, client contracts and through the yearly resizing of social media icons. And it's got me thinking…
How could something I made in my college years stand up to what I could make now with my years of experience? I realized that this logo comes from a time where I was one of the many "Graphic Design is my passion" and eager to build my career.
I wanted to create a truly unique logo that would stand out amongst my peers. I didn't want to use my initials, I didn't to use my name with the word "Design" tacked on to the end. I wanted something personal, something that would reflect what people could expect from me as an individual and my work. And somehow 2012 Akira managed to nail it. This simple smiling blue haired logo is representative of my personality. It tells employers and clients what they're getting and it's me!
You're hiring Akira and all that comes bundled with! My creative ability, my production experience, my project management skills, my client communication, my love for optimization and function, my cheerful and eager personality, my professional all.
If you like my way of thinking and wanted to give your business the Akira treatment, I'm always accepting new clients.